About PHREI - Administrative Staff
Vicki L. Shambaugh, MA, MPH
Executive Director
Director, Research and Development
Ms. Shambaugh is responsible for assembling the resources necessary to enhance and ensure the Institute's continued ability to successfully compete for research funding. This includes identifying funding opportunities, researchers and research teams, evaluating research concepts, and assisting investigators in developing and conducting successful studies. She is also a lead investigator on the Prostate, Lung, Colorectal and Ovarian Cancer Screening Trial and the National Lung Screening Trial funded by the National Cancer Institute. Ms. Shambaugh serves on the board of various national and international research organizations to provide contacts and information to strengthen Hawaii's research infrastructure.



Allyson Endo
Director of Finance
Allyson Endo oversees the accounting and financial operations of PHREI, in addition to grants and contracts administration. Ms. Endo supports the Executive Director in providing financial information to the Board of Directors and is directly responsible for cash and asset management, budgets and financial projections, developing policies and guidelines for internal controls, tax and audit requirements, and complying with applicable regulations – including VA, federal and state. Ms. Endo has more than 20 years of accounting experience with over 5 years specifically in the field of medical research.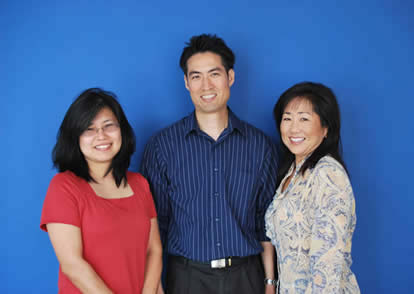 Marnie Meyer

Wes Fujimoto

Tina Matano

Grants and Contracts

Administrator

IT and Communications

Manager

Grants Specialist

Executive Assistant
Marnie Meyer
Grants and Contracts Administrator
Marnie Meyer serves as a primary contact with grants and contracts specialists on assigned PHREI projects. She is responsible for fiscal reports and working with the PI to ensure fiscal operations meet the funding source as well as PHREI rules and regulations.  Ms. Meyer also assists with budget preparation and completion of fiscal documents for proposal submissions. She recently completed her Bachelor of Business Administration degree majoring in Accounting and assists the PHREI Controller with accounts payables and check disbursements.  She has over 8 years of experience as a fiscal administrator.
Wes Fujimoto
IT and Communications Manager
Wes Fujimoto has more than 15 years of experience working in Information Technology. He has a Bachelor of Business Administration degree in Management Information Systems. As the IT and Communications manager, he oversees the operation and maintenance of PHREI's servers, workstations, portable devices, network, and digital phone system. He assists staff with their computer and technology needs, troubleshoots issues, and also maintains the PHREI website. Mr. Fujimoto also administers PHREI's firewalls, data encryption implementations, antivirus systems, and software patch management systems to ensure network and data security.
Tina Matano
Grants Specialist/Executive Assistant
Tina Matano has worked in the research arena for over 20 years. Her primary role has been as a pre-award proposal specialist for the past 10 years. She takes primary responsibility for assisting PIs with all aspects of grant proposal preparation to meet the funding source's guidelines and deadlines. She assists investigators with questions related to application procedures and communicates with NIH or other funding agencies as needed to gather information. In addition, she assists the ED and Director of R&D in research development at PHREI.  Ms. Matano also works with the ED in corresponding with the PHREI Board of Directors and is responsible for overall office management for the administrative staff, receptionist duties, maintaining files, arranging meetings and interacting with visitors to the office.