Bradley Norlander, Ph.D.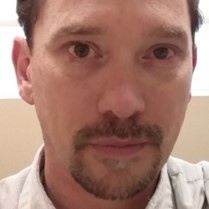 Dr. Brad Norlander is a Deputy Chief, Senior Psychology Program Manager in the Mental Health Service at the VA Central California Health Care System in Fresno, CA. He is a Co-Investigator for An Open-Label Study of Alto-100 in Adults with Post-Traumatic Stress Disorder (PTSD) and An Open-Label Study of Alto 100 In Adults with Major Depressive Disorder clinical trials.
Dr. Norlander received his Doctor of Philosophy, Clinical Psychology from the University of North Texas. He has worked for the Department of Veterans Affairs as a Clinical Psychologist at several locations as well as maintaining a private practice.