Richard Allsopp, Ph.D.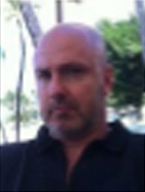 Dr. Allsopp is an Associate Professor at the John A Burns School of Medicine, University of Hawaii.
His major research focus is the cellular and molecular mechanisms of aging. In particular, he has long been interested in telomere-induced senescence, factors which regulate telomerase in stem cells, and on developing novel telomerase-based therapies to treat age-related diseases. Of note, Dr. Allsopp's lab was the first to discover the essential role of Hif1 on telomerase expression in embryonic stem cells. He is also interested in studying age-dependent changes in stem cell populations in adult organisms, including humans. He has over 10 years experience in studying and isolating hematopoietic stem cells and 20 years experience in studying telomere & telomerase biology. Recently, he has shown that adipose derived stem cells are particularly useful in treating infarcts in a human-to-rodent model system.
Dr. Allsopp received his PhD from McMaster University, Hamilton Ontario Canada. Subsequently, he spent five years training in the prestigious stem cell lab of Dr. Irving Weissman at Stanford University, before joining the University of Hawaii as faculty in 2003.